How To Choose New Flooring Like A Pro!
Carpet Guide | Floor Tile | Vinyl Plank | Hardwood | Best Dealers
---
Carpet Buying and Selection Guide 2023
Where NOT to Buy New Carpet?
Where you buy carpet is a major factor because not all carpet retailers have your best interests in mind, and some carpet retailers should be avoided at all cost!
The last thing you need is to overpay or be pressured by a pushy salesperson into buying the wrong carpet type, style, grade or quality.
How Much Should I Spend on Carpet?
If you are just starting your journey to buy new carpet, you are going to find that new Carpet is more costly than you might expect. There are so many different factors to consider. Installation is almost always more costly than you might imagine. There are 3 questions you need to answer...
What grade of carpet do you require for your home?

How long do you want your new carpet to last?

How much money do you have to spend on this project?
There are no shortcuts and no specials to help you alter any of these three parameters. Don't fall for those home improvement store specials that advertise free or whole-house discounted carpet installation. If you do not have enough money saved up, then consider doing your project in stages.
Don't lower the carpet quality to meet your budget limitations. If funds are tight, either wait until you have more money or replace your carpet in two or more stages, for example: Do the downstairs this year and then do the upstairs areas next year. How Much Does New Carpet Cost?
Why Do Homeowners OVERPAY for New Carpet?
It's because they don't do their Carpet homework! By doing just a little bit of research on my website, most homeowners can quickly learn how to select the right grade of carpet or flooring products to meet their needs, goals and lifestyle. You can also save money by avoiding common retail sales scams.
Misleading Carpet Information?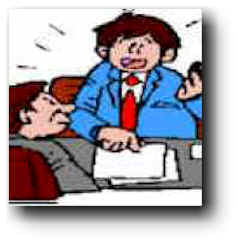 Where are you getting your carpet information and advice? Online, Salespeople, Retailers or Manufacturers? You might not be getting the whole story. Some salespeople are more knowledgeable and more experienced than others. It's common to get conflicting information from various carpet salespeople. Their advice may not be bad, but maybe it's not the best advice for you.
Retail Carpet Websites also fail to provide complete, accurate or honest product information. It's hard to know if the information is accurate and complete or blatantly misleading. This should not surprise you because we are living in the age of misinformation.
Today, a lot of product information is intentionally skewed or distorted by retail advertising and by manufacturing brochures. They often limit or omit important facts and details that consumers need to make wise and informed decisions. Misinformation does not always mean false information, but it does mean misleading. Both are bad for you unless you take the time to uncover all the facts.
Obtaining accurate and complete information is critically important for anyone wanting to purchase new carpet and padding. Why? Because selecting the wrong carpet can be a very costly mistake. For example, If you want your new carpet to last for at least 15 years, then you must choose a carpet and padding that is capable of doing that. Otherwise your new carpet may not last as long as you expect. How can you make the right choice without having complete and accurate information? Welcome to the Carpet Professor website!
Get Honest Answers To These 4 Key Questions
These are just a few things you need to know before you agree to buy new carpet from ANY retail source. I have dozens of free articles posted on my website to give you all the answers you need to make wise and informed choices. My goal is to help make sure you choose wisely and end up happy with your carpet purchase.
How to Avoid Common Carpet Scams
Buy the wrong grade of carpet and you stand to lose hundreds or even thousands! Choosing the wrong grade carpet can cost you dearly! You might hope to buy carpet that will last for 15 years. What will you do when your carpet wears out in just 3 years? How to Avoid Carpet Scams
Times have changed! It's not like it was 50 years ago when there were limited styles and colors but all carpets were well-made and able to last a long time. Today there are thousands of different colors, textures, patterns, grades and quality levels to choose from.
Choose the wrong grade of carpet today and you may end up having to replace it much sooner than you think! You need to know... Some Carpets are designed to last for only 3 to 5 years... and some carpets are made to last 7 to 10 years.
Some are designed to last 15 to 20 years or longer! Whatever grade of Carpet you buy, it will eventually wear-out based mainly based on YOUR level of foot traffic you have in your home. What level of foot traffic do you have? Low traffic, medium traffic, heavy traffic? Learn more: What Grade of Carpet Should I Select?
Accurate measuring saves you money.
Carpet Salespeople who are not proficient at measuring for carpet could spell bad news for you. It's easier for them to add on a few extra yards of carpet to the estimate than to come up short to complete the job. Why should they take the time and effort to be spot-on accurate when adding a few extra yards of carpet and padding to your order will only increase their profits? This is why you need to buy from a reputable carpet store. Getting accurate measuring saves you money.
Carpet Warranties
How long your new carpet will last has very little to do with the manufacturers warranty limits or the wear-rating they attach to it. It mostly depends on the amount of foot-traffic you have in your home verses the grade or quality level of carpet and the padding you select! Of course, your carpet will wear out faster if it is not properly maintained. How often should I have my carpets cleaned?
Carpet Quality is Not Always Obvious...
Carpet specifications are the key to understanding carpet quality. A medium-grade of carpet may last 7 to 12 years in your home, however, a higher-grade carpet may last up to 25 years, all depending on the Amount of Foot-Traffic you have in your home and how well you care for your carpet.
While identifying a low-cost, cheaply-made carpet might be obvious for most homeowners (costing less than $20 per yard), it can be challenging for homeowners to tell the difference between a medium-grade carpet (priced $20 to $35 per yard) from a higher-grade of carpet (costing $40 to $65 per yard or more). You can't tell the difference just by looking at the Carpet sample or by feeling the surface fibers.
Nylon vs. Polyester
This is especially true when comparing a nylon carpet with a polyester carpet. It is easy to be fooled into thinking the polyester carpet is a better choice because it is softer, it has a higher fiber face weight, and it's less expensive.
The Nylon fiber is not as soft as the Polyester fiber but nylon is way more durable. Consumers who make their choice based on the look, the feel, and the price, will almost always choose the polyester carpet because it looks softer and has more fiber density. In this case, the phrase "looks can be deceiving" applies.
In a home with medium to heavy foot traffic, choosing a polyester carpet is not a wise choice unless cost is the main concern. What they often fail to mention, is that the polyester fiber is prone to matting and crushing of the pile. So if you want your carpet to last as long as possible, choosing a nylon carpet would be the better choice. Carpet Fibers - Nylon P.E.T. Polyester Olefin Smartstrand
Softer Nylon Styles Not Quite As Resilient?
There are several carpet mills that offer a softer nylon carpet. They are more costly but are not quite as durable as a standard nylon fiber. The reason is that they extrude the fiber strand thinner to create the softer feel. In doing so I think they sacrifice some durability and resiliency of the carpet pile. "Soft Nylon" as they call it may not be a good choice for heavy traffic applications or for homes with active kids and pets.
Resilience is what makes the tufts spring back to their original upright position after being walked on. The Polyester fiber is not very resilient which is why it tends to mat down quickly through the main walkways, on stairs and down hallways.
All Carpets Look and Feel Great When Brand New!
However, cheaply made carpets made from Polyester and P.E.T. Polyester are not very durable or resilient and can quickly mat down in medium to heavy foot traffic areas, especially in hallways and stairs. Once this happens, there is really nothing you can do to fix the problem. If your home has moderate to heavy foot-traffic and you buy a grade of carpet not capable of tolerating heavy foot-traffic, any carpet warranty claim you submit will likely be denied and you will likely have no recourse whatsoever.
Carpet manufacturers expect you to choose a carpet that is suitable for your application. That means if you have heavy foot traffic and you choose a low quality carpet, you can't expect it to last more than a few years at best. In fact, most new carpet warranty claims are denied due to improper use than any other reason.
They can blame YOU for not taking proper care of your new carpet; not following the required maintenance or cleaning schedule, or not choosing the right grade of carpet to meet your level of foot-traffic you have in your home. They may simply say that your new carpet was not installed properly. In any case, they can use any number of reasons to Deny Your Claim!
Why Buy a Carpet Made of Nylon?
Carpets made from Nylon are generally more capable of tolerating medium to heavy-traffic applications. Nylon is the most durable and most resilient fiber on the market today. There are different grades of the Nylon Fiber and you need to learn what they are and what it means to your own unique application. If you have moderate to heavy foot traffic in your home, then I suggest you select a carpet made of NYLON!
Comparing Carpet Fibers
SmartStrand®, is a fiber known by 4 different names. This can be quite confusing for homeowners. Please be advised these four are all the same carpet fiber:
Mohawk's SmartStrand® Fiber, is made from Dupont's Sorona polymer. SmartStrand® is also known as P.T.T.; Triexta; or Sorona and is related to the Polyester fiber. In fact, I hear it is manufactured using the same or similar machines as Polyester. The manufacturers say it is more durable than Polyester or P.E.T. Polyester.
SmartStrand® is often touted to be more stain resistant than Nylon, but from my own experience, I think SmartStrand may be a bit more stain resistant than Nylon, but only to a small degree. I believe it is much less durable than a standard denier Nylon fiber. The S® Fiber is also more prone to matting and crushing of the pile.
Stainmaster® and other carpet brands using Antron's 6.6 Nylon fiber no longer use Teflon to help resist stains. Now they use a topically applied solution called DuraTech®. I think it is a good option to consider if stain resistance is a major issue for you. Learn more about Carpet Fibers
More Durable Carpet Fibers
I am not as impressed with Mohawk's Smartstrand® as some carpet salespeople are. I don't base my opinion from reading a manufacturer's brochure. I don't think it is as durable as they claim, in part because of the many emails I get from unhappy homeowners. The common complaints are 1) that it mats down quickly in heavy foot traffic areas, 2) common spots and stains are not as easily removed as they hoped.
It's priced similar to nylon, so if durability is what you need, then I think nylon is the better choice. If softness and stain resistance is your main concern, then perhaps you should go with Smartstrand.
In my opinion, Nylon is a more durable fiber and it also resists stains and cleans easily too. Nylon is the most resilient synthetic fiber available today. What more can you want? A cheaper price would be nice, but that is not going to happen anytime soon. Nylon is more costly to manufacture than all other synthetic fibers. so that means there is less profit from selling Nylon than from other synthetic fibers such as Smartstrand, Olefin and Polyester.
Carpet manufacturers are pushing PET Polyester carpet harder than ever before. It is made from recycled materials (pop bottles). This is why you might find fewer nylon carpet styles available from local carpet retailers.
Q. Why Do They PUSH Polyester Carpets?
Polyester & P.E.T. Polyester are among the least expensive fibers used to manufacture carpet which is often why manufacturers and carpet salespeople work so hard to convince homeowners to buy it. When you buy a carpet made from Polyester, it translates into more profit for the carpet dealer, for the carpet manufacturer and higher commissions for the carpet salesperson too!
Carpet Specifications Matter!
Learn all about Carpet and Padding Specifications to be sure you choose wisely. The "manufacturing specifications" are what allows you to determine the grade or quality level of a carpet or padding.
Carpets that are made from low-quality materials will wear out faster than those that are made using higher-quality materials. This is why you need full access to the specifications of any carpet or padding you are considering. Print my free Carpet Durability Guide Chart. It will help you narrow down your final carpet selections.
Fiber Type - This is most important - Learn more about Carpet Fibers.

Pile Height - 3/4" pile height or less helps resist matting and crushing.

Tuft Twist - Less than 5 is considered poor, 6 is considered good. 7 or above is excellent.

Face Weight - 35 to 65 ounces is considered good for most residential carpets.

Pile Density - The higher the number the more durable the carpet.
Learn more about Carpet Specifications
Next you need to be sure to...
After that... You must properly maintain your new carpet by:
Have you printed up my free Carpet Shopping Form? It will help you compare carpets side by side and be sure to ask all the right questions. There are many key factors for you to consider too including - Selecting the correct padding; obtaining qualified installation; and getting a good price!
Take your time, take some samples home for a few days and make wise and informed choices! Buying new carpet wisely starts with knowing how to select the right grade of carpet for your home! This means taking time to compare samples side by side. Free Report: Best & Worst Places to Buy New Carpet
Learn more: