How To Choose New Flooring Like A Pro!
Carpet | Pad | Installation | LVP | Forms | Best Dealers
---
How Much Does New Carpet Cost?
How Much Should I Spend on New Carpet?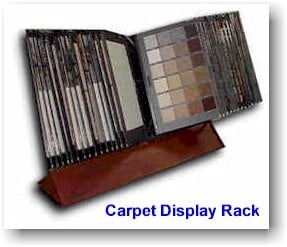 The more you spend, the better grade of carpet you will get. That's assuming you buy from a reputable carpet store. If you spend too little, your carpet might wear out too fast. Spend too much and you will be paying more than is necessary.
What grade of carpet will meet your needs and goals. To reveal how much you need to spend, start by taking my free Carpet Foot-Traffic Test.
Once you know your level of foot traffic, you can use the chart below to match up your level of foot traffic with the number of years you want your carpet to last.
Installation prices vary depending on many factors including what part of the country you live in, how difficult your project is and what style and grade of carpet you select.
Carpet Cost vs. Longevity
Average

Carpet Only Prices Shown, Not Including

Pad or Install
Average Cost

Per Square Yard

or Square Foot

Low Foot Traffic

Medium Traffic

Moderate Traffic

Heavy

Traffic

Last 5 Years

$15 / 1.66

$20 / 2.22

$25 / 2.78

$30 / 3.33

Last 10 Years

$20 / 2.22

$25 / 2.78

$30 / 3.33

$35 / 3.88

Last 15 Years

$25 / 2.78

$30 / 3.33

$35 / 3.88

$40 / 4.44

Last 20 Years

$30 / 3.33

$35 / 3.88

$40 / 4.44

$45+ / 5.00+
Obviously, spending just $15 per yard on new carpet won't get you the highest quality, but it will last quite a while in low traffic settings. Where can you find new carpet for just $15 per square yard or less? Best Places to Buy Carpet Remnants
Proper Carpet care and maintenance can also greatly extend your carpet's life span. Visit my Carpet Care Guide to learn how to make your carpet last years longer.
On the other hand, if you buy the highest quality carpet and don't take care of it, it will certainly wear out faster than you might expect.
Carpet, Padding and Installation Cost
Most homeowners experience some degree of "sticker shock" when they discover how much new carpet is going to cost. The total price with pad and installation will be higher than most folks expect.
You might need to save up more money before you purchase new carpet. You might consider completing your project in two or more stages.
However, you shouldn't settle for a lower grade of carpet that cannot handle your level of foot traffic!
Basic Carpet Cost Guidelines
COST BREAKDOWN
1.
Medium-Quality Residential Carpet
If you don't plan on being in your home forever you might not want to spend a fortune buying the highest quality carpet right now. Most folks plan on having their carpet last for about 10 years. After that they plan on moving or changing the carpet to something different.
The key to having your carpet last as long as possible is to choose the right grade for your application and to maintain it according to the manufacturer's guidelines.
Medium quality residential carpet is usually manufactured by a well-known brand names like Dream Weaver, Royalty, Mohawk, and Shaw to name a few.
Typical Carpet Cost:
Ranges from $30 to $45+ per yard
Padding Cost:
Ranges from $4.50 - $6.50+ per square yard.
2.
High-Quality Residential Carpet
High-quality residential carpet is usually manufactured by a well-known brand names like Lees, Gulistan, Karastan or Masland to name a few. In this Cost Breakdown I am referring to carpets made of 100% Nylon only.
Typical Carpet Cost:
Ranges from $45 to $65+ per yard
Padding Cost:
Ranges from $5.00 - $8.50+ per square yard.
Why Do They Recommend Polyester?
I think it's fair to warn you. The cheapest carpet you can buy may not last as long as you hope. I want you to be fully aware of a common problem in the carpet industry.
Polyester & P.E.T. Polyester are among the cheapest fibers to manufacture, which is why carpet manufacturers, retailers and salespeople work so hard to convince homeowners to buy it. It has many wonderful qualities but one main flaw.
Carpets made with the polyester fiber look great when new. It's very soft and comes in many bright and beautiful colors. Polyester also resists stains and cleans easily too! But all these great features are meaningless once your new carpet starts to mat down and look bad.
The Problem with Polyester.
Polyester is not resilient. When you step on the pile and bend over the tufts, the polyester fiber does not have the long-lasting ability to bounce back to its original upright position. Over time the tufts will just fall over to one side and stay that way. For this reason, I believe polyester is best suited for low-traffic applications where the homeowner is fully aware of the characteristics of polyester before they agree to buy it.
Homeowners should not expect any polyester carpet (or PET polyester) to last very long with moderate to heavy foot traffic, regardless of the price or quality level selected. In main walkways, hallways and stairs, polyester carpet will soon mat down and look ugly, and there is nothing anyone can do to fix it.
Some say steam cleaning, raking or fluffing will bring those flattened tufts back to life. In my 30+ years in the business, I have not seen it happen yet. More about Carpet Fibers.
Learn more: